Every election is important, but this year it is critical that the people of God avail themselves of this great opportunity to have a voice in determining the men and women to lead our state and nation. 
As you prepare to vote, seek wisdom from above.  Take time to study the issues and determine before God to seek His will.… Read more...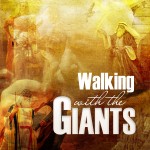 In Genesis 9:8-17, the Bible records the promise of God to never again send a worldwide flood.  The sign he gave as a token of His promise was the beautiful rainbow.  Each time we see a rainbow, we should be reminded that there is a God who always keeps His promises.
October 24, 2010   
Audio clip: Adobe Flash Player (version … Read more...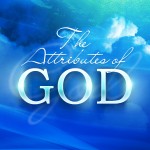 We can do nothing of eternal significance apart from the power of God.  He is our great Provider.  Pastor J.D. Surbaugh uses John 15:1-5 as his text in this message on the attributes of God.
October 24, 2010   
Audio clip: Adobe Flash Player (version 9 or above) is required to play this audio clip. Download the latest version here. … Read more...
Pastor Surbaugh always reminds us that "a thinking person will be a thankful person."  As we look back on all that God has done for us just in the past year, we truly should be thankful. 
I challenge my family and my Sunday school class to make a list of 100 things that they are thankful for each year during … Read more...
     How can it be that so many people in American society today are well educated in the eyes of the world, but we continue to fall behind because of our continuing decline in academic ability?  To make matters worse, America is not only becoming educationally deficient, she has become spiritually ignorant.  Both of these conditions are more a function of … Read more...
It is an honor and privilege to be able to serve the Lord as the AWANA Commanders at Temple Baptist Church. The goal of the AWANA ministry is to reach boys and girls with the Gospel of Christ, and to train them to serve Him. This is all done in a FUN setting!
The following clubs are available for your … Read more...
**Warning!  Content is Explicit!"
I've recently purchased a book entitled "30 Ways in 30 Days to Save Your Family, by Rebecca Hagelin.  Mrs. Hagelin says, "In today's society, the enemy among us is not wearing a trench coat and driving a suspicious looking van.  No, the true enemy out to destroy the innocence of our children comes into our … Read more...
Lord, as I sit down to a Thanksgiving table once again, I want to thank you for your goodness to me.
Thank you for meeting my needs every day – for food and shelter and clothing.  And for the many extras you provide that I so often take for granted.
Thank you for family and friends who make my life … Read more...
An evening of fun is planned for all the adults and friends of Temple Baptist Church as we celebrate the birth of Christ with our annual Christmas banquet.  The all-you-can-eat buffet includes a smorgasbord of wonderful food catered by Golden Corral.  No one ever goes away hungry!
The cost is $12.00.  Please sign up through your Sunday School class, or … Read more...
Sunday, November 14, 2010
Prayer is the number one request of more than 100 million persecuted Christians around the globe.  Our brothers and sisters in Christ are suffering because they believe the Gospel—some have not eaten for days because they have been given nothing to eat…some are in prison…some have watched their homes burn to the ground…some are enduring physical … Read more...