A Mighty Fortress Is Our God – February 26, 2012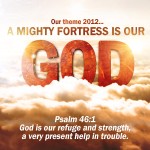 When Jesus healed a physically deformed lady on the sabbath, the ruler of the synagogue became upset.  Jesus shamed the ruler by pointing out that he had more compassion on his animals than on this child of promise who had been afflicted for eighteen years.
At the end of his sermon, Pastor J.D. Surbaugh has one of Temple Baptist Church's most special ladies sing the wonderful hymn, "How Great Thou Art."
This is a day for mercy.
Audio clip: Adobe Flash Player (version 9 or above) is required to play this audio clip. Download the latest version here. You also need to have JavaScript enabled in your browser.