Walking With the Giants: Ruth – The Cinderella of the Scriptures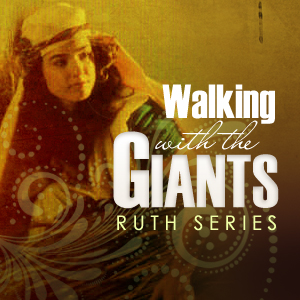 "Can I trust and love the God who has dealt me this painful hand in life?"
The book of Ruth aims to show that all of history, even its darkest hours, serves to magnify the glory of God's grace.  Ruth, the "unclean" Moabitess is drawn into faith and into the lineage of Jesus Christ.
All the fiction stories ever written cannot do better than this true story of Ruth which lifts a widowed woman out of heathendom and poverty to love, marriage, riches and the great honor of motherhood in the line of Christ.
This is a sermon series presented at Temple Baptist Church during the Sunday evening services.