Walking With the Giants: Elijah "The Lord (Jehovah) Is My God"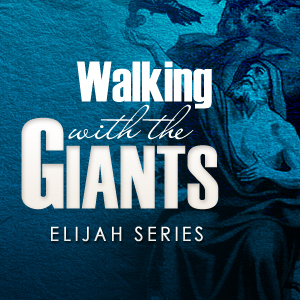 Elijah was a shock treatment, an exclamation point, a dynamic, no-nonsense personality.  He saw things as only right or wrong, Jehovah or Baal.  There was no middle ground with him, no toleration of evil.
So with Spirit-led intrusion, he was ever confronting people about their sin.  He confronted kings their palaces and a vast crowd in the great contest on Mount Carmel.  He sternly challenged idolatry with a strong sanctified scorn, and he fearlessly denounced leaders by announcing right to their face their death and the end of their dynasties.
Though Elijah was "a man subject to like passions as we are" (James 5:17), yet he excelled in dedication far beyond the rest of us; and his whirlwind trip to glory was a fitting crown for a life that was wholly given to serving God.