Our King Has Come!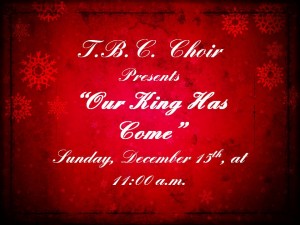 Because of the icy weather on December 8th, the Temple Baptist Church Choir's presentation of "Our King Has Come" will be presented this Sunday, December 15th, 2013, at 11:00 a.m.
All are invited to celebrate the birth of Christ with us through this beautiful and powerful program.
Please make plans now to attend and bring your friends and family!