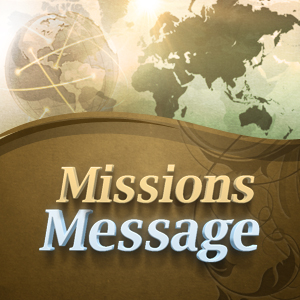 Dr. David Ralston, the founding pastor of Temple Baptist Church and current missionary, brings this message in our Sunday evening service regarding the urgency of reaching the lost.
Audio clip: Adobe Flash Player (version 9 or above) is required to play this audio clip. Download the latest version here. You also need to have JavaScript enabled in your browser.… Read more...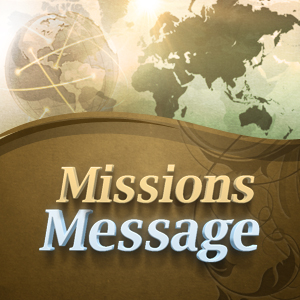 Dr. David Ralston, the founding pastor of Temple Baptist Church, brings this challenging message regarding missions.
Audio clip: Adobe Flash Player (version 9 or above) is required to play this audio clip. Download the latest version here. You also need to have JavaScript enabled in your browser.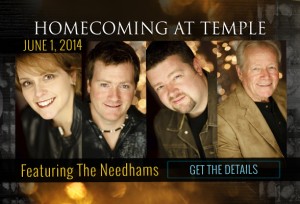 Homecoming 2014 will be a wonderful day of celebrating forty-three years of God's blessings, and seeking His face for our future as He tarries His coming.
Our special musical guests this year will be The Needham's. The Needhams have toured since 1997 sharing the Gospel with their own unique sound. Audiences across the nation have discovered The Needhams offer a … Read more...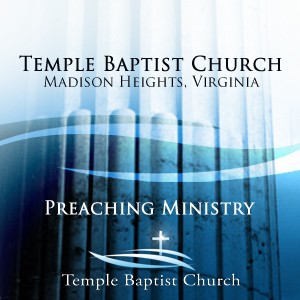 Steve Esterline brings this message at the Temple Baptist Church Sonrise Service on Easter 2014 as we celebrate the resurrection of our Lord Jesus Christ.
Audio clip: Adobe Flash Player (version 9 or above) is required to play this audio clip. Download the latest version here. You also need to have JavaScript enabled in your browser.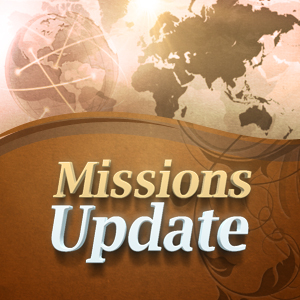 Fordys Arnold is the director of Hope Aglow Ministries and one of the missionaries of Temple Baptist Church.  In this message, he updates us on the ministry God has given him and challenges us with reaching the lost at home and around the world.
Audio clip: Adobe Flash Player (version 9 or above) is required to play this audio clip. … Read more...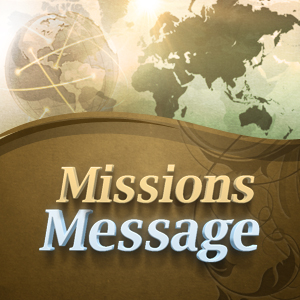 Temple Baptist Church missionary, Bobby Lee, challenges us regarding our responsibility toward missions and evangelization.
Audio clip: Adobe Flash Player (version 9 or above) is required to play this audio clip. Download the latest version here. You also need to have JavaScript enabled in your browser.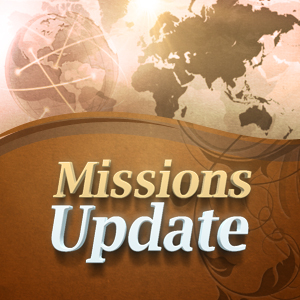 Charles and Janet Baldis are our missionaries to Slovakia.  In this message, they explain how they use teaching a Biblical World View to evangelize the lost in Eastern Europe.
Audio clip: Adobe Flash Player (version 9 or above) is required to play this audio clip. Download the latest version here. You also need to have JavaScript enabled in your … Read more...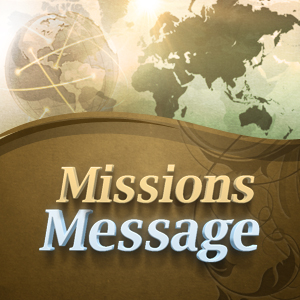 Missionary George Milgrim brings this message on "The Five Things to do in Troubled Times."
Audio clip: Adobe Flash Player (version 9 or above) is required to play this audio clip. Download the latest version here. You also need to have JavaScript enabled in your browser.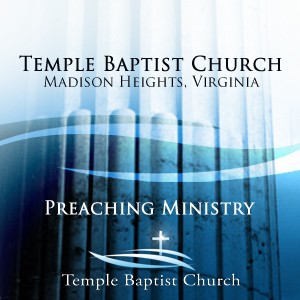 Duane Seagle brings this message on "What's the Big Deal About Creation?"
Audio clip: Adobe Flash Player (version 9 or above) is required to play this audio clip. Download the latest version here. You also need to have JavaScript enabled in your browser.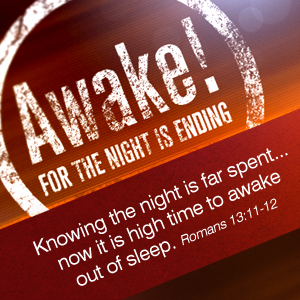 Pastor J.D. Surbaugh uses Isaiah's indictment of the nation of Judah to challenge us to wake up in these last days.
Audio clip: Adobe Flash Player (version 9 or above) is required to play this audio clip. Download the latest version here. You also need to have JavaScript enabled in your browser.