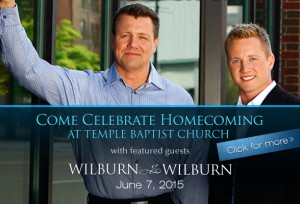 On June 7th, 2015, Temple Baptist Church will celebrate 44 years of ministry and miracles as we observe Homecoming.
This year, our musical guests will be Wilburn & Wilburn.  The name Wilburn has been a part of the music industry for several years. It seems as though when you mention this family, people recognize that you are talking about music.  … Read more...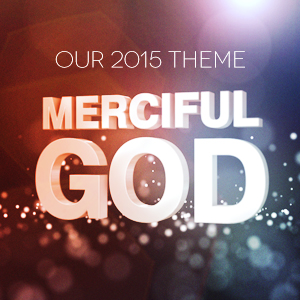 In this sermon by J.D. Surbaugh, he focuses on the parable in Luke chapter 12, where Jesus addresses covetousness.
Audio clip: Adobe Flash Player (version 9 or above) is required to play this audio clip. Download the latest version here. You also need to have JavaScript enabled in your browser.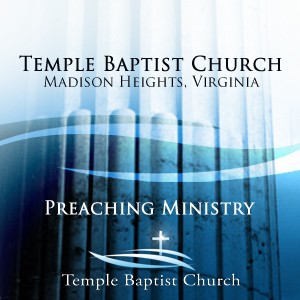 Sticking with the 2015 theme of Temple Baptist Church, Spencer Drake brings this message on the mercy and grace of God.
Audio clip: Adobe Flash Player (version 9 or above) is required to play this audio clip. Download the latest version here. You also need to have JavaScript enabled in your browser.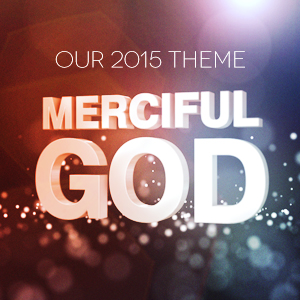 Pastor J.D. Surbaugh brings this message on Easter Sunday 2015. "He is not here, He is risen!"
Audio clip: Adobe Flash Player (version 9 or above) is required to play this audio clip. Download the latest version here. You also need to have JavaScript enabled in your browser.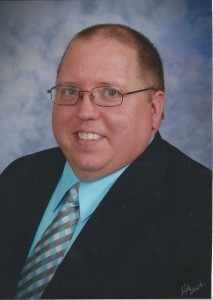 Steve Esterline uses some unusual passages in this Easter Sonrise Service message as we celebrate the resurrection of Christ.
Audio clip: Adobe Flash Player (version 9 or above) is required to play this audio clip. Download the latest version here. You also need to have JavaScript enabled in your browser.