Joy, Joy, Joy!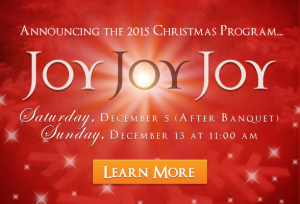 This Sunday, December 13th, the music ministry of Temple Baptist Church will be presenting the Christmas musical, Joy, Joy, Joy!
This program will explore the many aspects of Joy that we can experience during the Christmas season.  It is filled with beautiful music that is sure to get your holiday celebrations off to a tremendous start!
It all starts at 11:00 a.m. and everyone is invited to attend.  Please do not miss this wonderful presentation.