About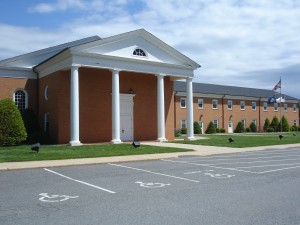 Temple Baptist Church began on Sunday, May 31, 1971.  Throughout its forty-plus year history, Temple Baptist Church has seen God do many wonderful miracles in providing for His church.  From extremely humble beginnings to one of the largest churches in our area, Temple Baptist Church has always put a high priority on the preaching and teaching of God's Word, and in the fulfillment of the Great Commission.  We try reach those who do not know Christ with a strong emphasis on personal evangelization, and through our local and foreign mission's programs.
Temple offers ministries for all ages.  We have very fine infant and toddler nurseries with friendly and well-trained staff.  There are various children's ministries provided for each scheduled service including Sunday morning Junior Church and Children's Church, Sunday evening Awana Clubs, Wednesday evening Cornerstone Kids, and many more.
We have a vibrant and active Student Ministry which enjoys many exciting activities, summer camp, and other ministry opportunities.
There are several adult ministries with which to be involved including Men's and Women's Fellowships, Ladies' Bible Study, Men's Prayer Meeting, and more.
The Senior Adults of Temple Baptist Church are a very active group.  They enjoy many functions like concerts, lunch and dinner socials, and various trips.
From the cradle to the grave, Temple Baptist Church has something for you.  We would welcome a visit from you at any of our services.