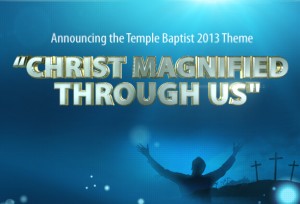 "According to my earnest expectation and my hope, that in nothing I shall be ashamed, but that with all boldness, as always, so now also Christ shall be magnified in my body, whether it be by life, or by death."  Philippians 1:20
For the believers in Jesus Christ our great passion in life is that Christ be seen as great, … Read more...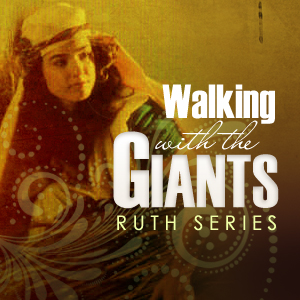 "Can I trust and love the God who has dealt me this painful hand in life?"
The book of Ruth aims to show that all of history, even its darkest hours, serves to magnify the glory of God's grace.  Ruth, the "unclean" Moabitess is drawn into faith and into the lineage of Jesus Christ.
All the fiction stories ever written … Read more...
In the book of Esther, God's face is hidden.  God's name is not mentioned; no divine title or pronoun refers to Him.  There is no mention of prayer nor dependence upon God.
Esther is never quoted in the New Testament, nor is there even a casual reference to it.  However the Jews give it a peculiar emphasis.  Esther teaches the … Read more...
"Behold, a virgin shall be with child, and shall bring forth a Son, and they shall call His name Emmanuel, which being interpreted is, God with us."
Without any question, if you were to ask me what my favorite holiday was as a child, I would say Christmas.  I loved everything about the Christmas season.  What wonderful memories I cherish … Read more...
All of us are prone to be thankful at the moment of blessing.  It really doesn't take faith, however, to give thanks at a moment when we can see what God has just done.  But it really does require faith to be thankful when the outcome of a situation has not yet been revealed.  It takes faith to thank God … Read more...
America was a great nation because it was founded on Godly principles.  John Adams once stated, "The general principles of which the fathers achieved independence were the general principles of Christianity.  I will avow that I then believed and now believe that those general principles of Christianity are as eternal and immutable as the existence and attributes of God." 
I … Read more...
It has been little over a decade since the 21st century arrived, and as the calendar moves on in 2011, many ask if ruin is on the horizon.  We now live in a very secular and religiously antagonistic 21st century.  It is quite clear that the three institutions God placed on earth, the home, governments, and the church, … Read more...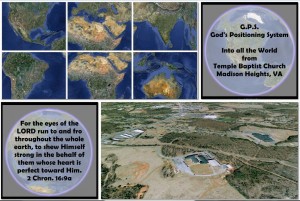 The theme for this year's Missions Month is G.P.S. (God's Positioning System).  We are focusing in on our worldwide missions program.  We are astounded at how God has positioned our missionaries throughout the globe in such a strategic way.  We are grateful and humbled that the sun never sets on the missions outreach of Temple Baptist Church.
As we bring … Read more...
Temple Baptist Church has experienced four decades of God's faithfulness to this fellowship.  During the next twelve months we will pause and remember God's blessings upon us.  Each month during the year we will feature a ministry that the Lord has used to bless His people and bring many to a saving knowledge of Jesus Christ.
The psalmist David repeatedly … Read more...
Joshua was a soldier.  He was a brilliant soldier, one of the most extraordinary military commanders of all time.  But he was not an exciting person, not a celebrity, and not a personality-driven individual.
He was just a bit of a plugger, a rather straightforward man who was chiefly concerned with carrying out his divine commission to the letter.  He … Read more...