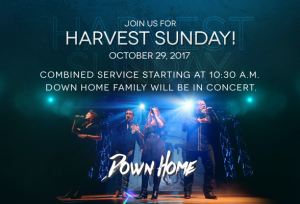 On October 29, 2017, Temple Baptist Church will be celebrating our Harvest Sunday!  Harvest Sunday is always an enjoyable day of worship and praise to the Lord for His abundant blessings on us.  Unlike any other Sunday, the atmosphere is laid-back and comfortable.
This Harvest Sunday, we are excited to be hosting Down Home Family.  This talented group is … Read more...
Cries of the Heart
The Heart of God and the Heart of Man
"Their heart cried unto the Lord" 
Lamentations 2:18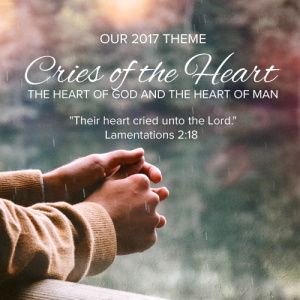 The Temple Baptist Church theme for 2017 will focus on the "Cries of the Heart".
Throughout Scripture we find the heart of God crying out for the lost.  He weeps for those who are dead in their trespasses and … Read more...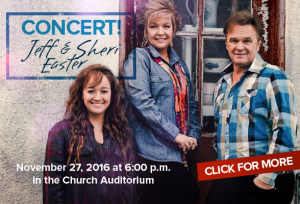 Temple Baptist Church is excited to announce that Jeff & Sheri Easter will be here in concert on Sunday evening, November 27, 2016, at 6:00 pm!
This beloved couple has been in the forefront of Southern Gospel Music for many years.  Their desire is to encourage and uplift those who attend their concerts, and to point folks to the Savior, … Read more...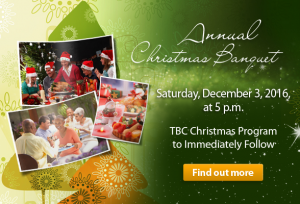 Come join us in celebrating the birth of Christ at our Annual Christmas banquet!
The banquet will take place Saturday evening, December 3rd, at 5:00 p.m.
Just like last year, there is no charge to attend, and the whole family is invited.  However, you must RSVP by November 30th, to be included.
The Temple Christmas elves will be serving lots … Read more...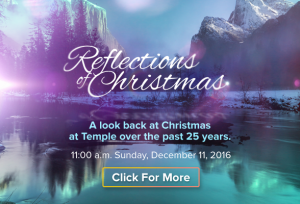 The Music Ministry of Temple Baptist Church is pleased to present the 2016 Christmas Musical: "Reflections of Christmas!"
"Reflections of Christmas" is a look back at some of our favorite selections from Christmas musicals presented over the past twenty five years.
The program will be presented after the Christmas Banquet on December 3rd, 2016 (approximately 6:30 p.m.) and then again … Read more...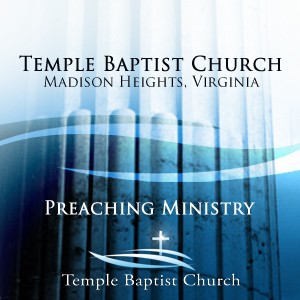 On the 15th anniversary of the terrorist attacks on the United States in 2001, Pastor J.D. Surbaugh brings his annual "Pastor's Challenge" to Temple Baptist Church and reminds us that we must never forget those that died at the hands of evil men nor those that perished attempting to rescue and defend the innocent. We were also encouraged to stand … Read more...
What an exciting year for VBS at Temple Baptist Church! We are joining the Olympics and participating in games, crafts, extreme sports, crazy fun music and learning about a man in the Bible who lived an extra-ordinary life! Come join the fun and see how you can live "Above the Gold" and truly see what the most important race you
…
Read more...
Thank you for your interest in Temple Christian School!
At Temple Christian School, we realize it takes a great commitment to provide a quality Christian education for your children.  The cost alone can be overwhelming.  Our hope is to make Christian education as affordable as possible without compromising excellence.
The links below have been provided for you to view and … Read more...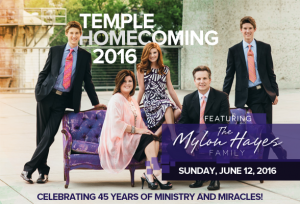 Sunday, June 12th, 2016, will be Homecoming at Temple Baptist Church!  This will be a wonderful day of celebrating forty-five years of God's blessings, and seeking His face for our future as He tarries His coming.
Our special musical guests this year will be the Mylon Hayes Family.  Mylon has been at Temple on two previous occasions with his parents … Read more...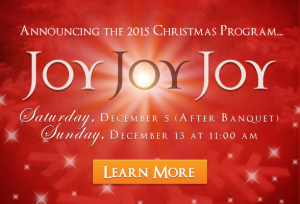 This Sunday, December 13th, the music ministry of Temple Baptist Church will be presenting the Christmas musical, Joy, Joy, Joy!
This program will explore the many aspects of Joy that we can experience during the Christmas season.  It is filled with beautiful music that is sure to get your holiday celebrations off to a tremendous start!
It all starts at … Read more...