What an exciting year for VBS at Temple Baptist Church! We are joining the Olympics and participating in games, crafts, extreme sports, crazy fun music and learning about a man in the Bible who lived an extra-ordinary life! Come join the fun and see how you can live "Above the Gold" and truly see what the most important race you
…
Read more...
Thank you for your interest in Temple Christian School!
At Temple Christian School, we realize it takes a great commitment to provide a quality Christian education for your children.  The cost alone can be overwhelming.  Our hope is to make Christian education as affordable as possible without compromising excellence.
The links below have been provided for you to view and … Read more...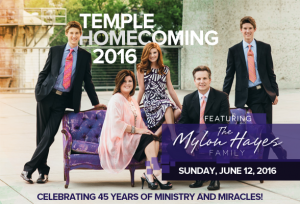 Sunday, June 12th, 2016, will be Homecoming at Temple Baptist Church!  This will be a wonderful day of celebrating forty-five years of God's blessings, and seeking His face for our future as He tarries His coming.
Our special musical guests this year will be the Mylon Hayes Family.  Mylon has been at Temple on two previous occasions with his parents … Read more...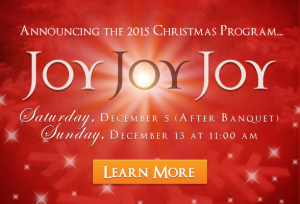 This Sunday, December 13th, the music ministry of Temple Baptist Church will be presenting the Christmas musical, Joy, Joy, Joy!
This program will explore the many aspects of Joy that we can experience during the Christmas season.  It is filled with beautiful music that is sure to get your holiday celebrations off to a tremendous start!
It all starts at … Read more...
"My brethren, dearly beloved and longed for, my joy and crown, SO STAND FAST IN THE LORD, my dearly beloved."      (Philippians 4:1)
Because of what Jesus Christ has done for us – because of his life, death, and resurrection, and the resulting victory over sin and the devil – we are now to stand fast in him, united as God's … Read more...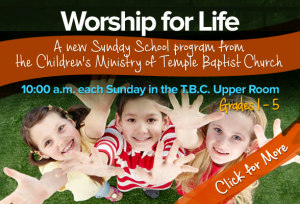 The Children's Ministry is pleased to announce an exciting new Sunday School program for children 1st through 5th grades called Worship For Life! 
Worship For Life provides solid Biblical teaching, engaging worship, and take-home family resources that are all wrapped in a fun, energetic experience that kids will love.
Each week the children will hear a presentation of the Gospel … Read more...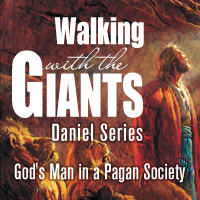 Daniel "God Is My Judge"
God's Man in a Pagan Society
Daniel's life provides us with the pattern for godly living in a godless culture much like Christians are experiencing in America. Daniel enjoyed an increasingly intimate relationship with God through increasingly difficult trials.
Ripped from his home at age fourteen and taken into a foreign, pagan culture eight hundred … Read more...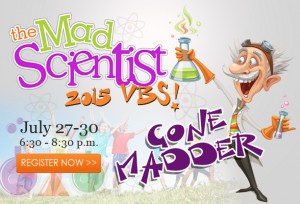 Temple Baptist Church is excited to be hosting Vacation Bible School on Sunday, July 26th through Thursday, July 30th, from 6:30-8:30pm.
The "Mad Scientist" has gone even madder this year and will be performing BIG and sometimes EXPLOSIVE experiments that show us how God wants to be a part of every part of our lives! Also, each child who comes … Read more...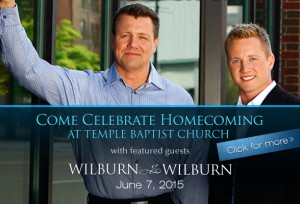 On June 7th, 2015, Temple Baptist Church will celebrate 44 years of ministry and miracles as we observe Homecoming.
This year, our musical guests will be Wilburn & Wilburn.  The name Wilburn has been a part of the music industry for several years. It seems as though when you mention this family, people recognize that you are talking about music.  … Read more...