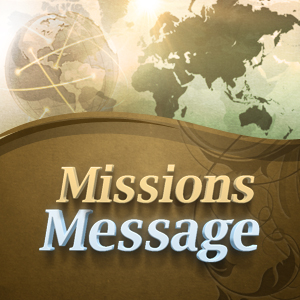 April is mission's month at Temple Baptist Church. This week, our focus is on Mexico and Central and South America. As a result, Jimmie Long presents this message representing the missionaries we support in this region.
Audio clip: Adobe Flash Player (version 9 or above) is required to play this audio clip. Download the latest version here. You also … Read more...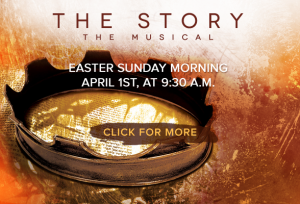 The choir of Temple Baptist Church will be presenting the Easter program The Story. And as the title suggests, this program is about the ultimate story, that of God's Word.
We will begin with creation, examine God's redemption plan through godly folks like Abraham and Sarah and King David, then look at the birth, life, death and resurrection of … Read more...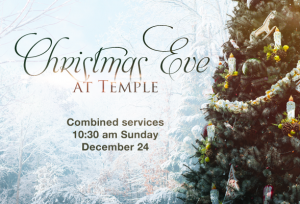 Christmas Eve is on Sunday this year. As a result, our schedule will be much different than in recent years. We will have one combined service at 10:30 a.m.
This will allow us to spend time in worship as a church that morning, and the evening can be preserved for our various family celebrations.
We will miss the 5:00 candlelight … Read more...
The 2018 Theme for Temple Baptist Church
"What Is That to Thee? Follow Me!"
John 21:22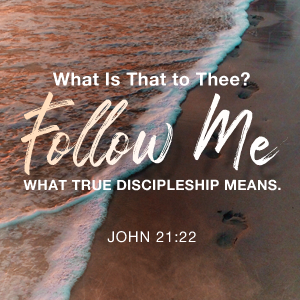 "Follow me!" are the first and last words of Christ in John's Gospel. They are a reminder that Christianity is Christ, not just believing in some abstract sense, but believing him to the point of turning our back on all else to follow … Read more...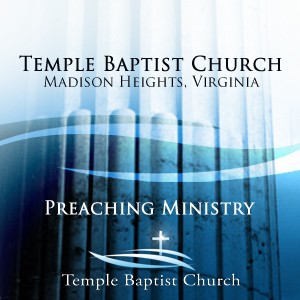 Dr. Dan Reichard brings this message as Temple Baptist Church observes the International Day of Prayer for the Persecuted Church.
Audio clip: Adobe Flash Player (version 9 or above) is required to play this audio clip. Download the latest version here. You also need to have JavaScript enabled in your browser.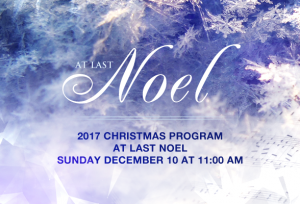 Temple Baptist Church will be having our annual Christmas program on Saturday, December 2nd, and Sunday, December 10th.
The program on Saturday will follow our Christmas Banquet (approximately, 6:30), and the program Sunday will be during our 11:00 worship service. Please note that the programs are eight days apart.
This year's program is entitled, At Last, Noel. This … Read more...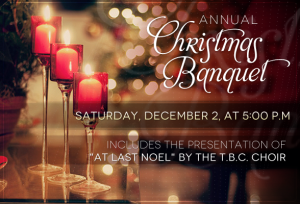 Come join us in celebrating the birth of Christ at our Annual Christmas banquet!
The banquet will take place Saturday evening, December 2nd, at 5:00 p.m.
Just like last year, there is no charge to attend, and the whole family is invited. However, you must RSVP by November 22nd, to be included.
The Temple Christmas elves will be serving lots … Read more...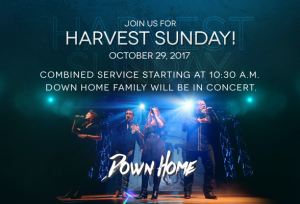 On October 29, 2017, Temple Baptist Church will be celebrating our Harvest Sunday!  Harvest Sunday is always an enjoyable day of worship and praise to the Lord for His abundant blessings on us.  Unlike any other Sunday, the atmosphere is laid-back and comfortable.
This Harvest Sunday, we are excited to be hosting Down Home Family.  This talented group is … Read more...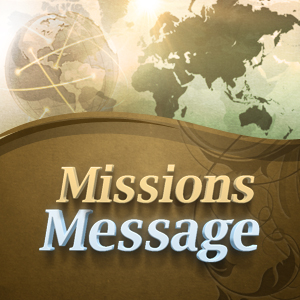 Ed Hoagland is our missionary to Mexico City, Mexico. He brings this message and challenges believers to be involved in their local church and in sharing Christ with others.
Audio clip: Adobe Flash Player (version 9 or above) is required to play this audio clip. Download the latest version here. You also need to have JavaScript enabled in your … Read more...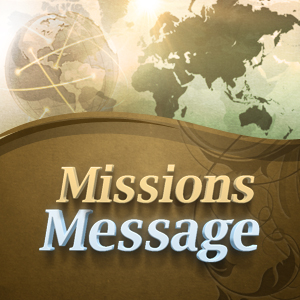 Bobby Lee is a part of the mission's family at Temple Baptist Church. He brings this message regarding missions.
Audio clip: Adobe Flash Player (version 9 or above) is required to play this audio clip. Download the latest version here. You also need to have JavaScript enabled in your browser.