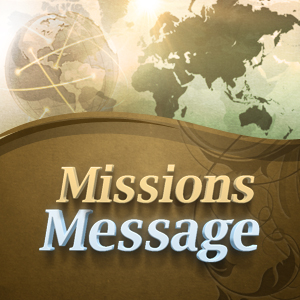 April is mission's month at Temple Baptist Church. This week, our focus is on Mexico and Central and South America. As a result, Jimmie Long presents this message representing the missionaries we support in this region.
Audio clip: Adobe Flash Player (version 9 or above) is required to play this audio clip. Download the latest version here. You also … Read more...
Dear Friends,
We have arrived back from India. What a trip. God is good. We thank you for your prayers and gifts. Your prayers are a very important part of our ministry.
Persecution of Christians is very real in the part of India we were in. We rode in a van with the curtains drawn, couldn't leave our rooms, and … Read more...
Dear Friends,
We had a great trip to Houston last week. Thank you for your prayers. We had a safe trip and saw many people come to Christ.
We enjoyed the time we were able to serve with Pastor Saul Hernandez and his family. We had served with him when he was at Cape Charles. His church is located in … Read more...
Dear Friends,
We just returned from our trip to Puerto Nuevo, Mexico. While there we worked with our missionary's Mike and Brenda Combs, in their Bible school. What a blessing to see and work with them. We have been working with them in Mexico for the last 16 plus years.
They have started a new work in Puerto Nuevo, Sonora, … Read more...
Dear Friends,
We are back from a great trip with the Hoaglands, our missionaries to Mexico City. We spent ten days with them in Mexico.
We started at their youth camp. They run a youth camp for seven weeks each summer. Churches will visit and pick up unchurch youth and bring them to the camp. Usually they will bring 16 … Read more...
Dear Friends,
Thanks for your continued prayers.
I recently returned from my 5th trip to Mexico. On this trip we were able to help build on the church Bro Mike Combs is building. They are meeting in a yard for their church services. This building will be a blessing to them. Keith Ramsey, a member of Temple Baptist Church, went … Read more...
Dear Friends,
We just arrived back from Guatemala with missionaries Adrian and Marissa Hernandez. They have just moved to Guatemala and have started a new work in several villages.
We visited several towns with Adrian to seek permission for them to hold services in the town. We were invited into meet with the mayor in one town. He was in … Read more...
CLOWNS FOR CHRIST
Greetings in the name of our Lord Jesus Christ. How we praise His wonderful name, and give thanks for your prayers and gifts.
I read devotion recently from Isaiah 17, where we see that Israel had forgotten the God of their salvation, and God said that their harvest would be a heap of ruins. This prophecy serves … Read more...
Dear Friends,
This past Sunday our Pastor used Isaiah 42:1 as one of his verse references for his message. This verse points out 5 things that make us special; He created us, He formed us, He redeemed us, He called us by name, and He says we are His. What a blessing this verse is to Christians. Every program we … Read more...
Dear Friends,
We have scheduled most of our trips for the coming year. We have some exciting trips planned. There is the possibility of at least two more trips, one to Texas and the other one to Mexico.
We also have several local ministries scheduled.
Enclosed is a copy of our schedule for this year. Please keep it so you … Read more...