Dear Friends,
We have scheduled most of our trips for the coming year. We have some exciting trips planned. There is the possibility of at least two more trips, one to Texas and the other one to Mexico.
We also have several local ministries scheduled.
Enclosed is a copy of our schedule for this year. Please keep it so you … Read more...
Due to inclement weather, the morning and evening services for Temple Baptist Church will be canceled on December 8th.
The Christmas program, "Our King Has Come," has been rescheduled for next Sunday, December 15th, at 11:00 a.m.… Read more...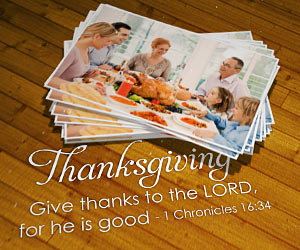 Temple Baptist Church would like to wish you and your family a very happy Thanksgiving!
We pray that your heart will overflow with gratitude as you consider the abundant blessings God has brought into your life.  Even if you are going through a difficult time right now, God's goodness is evident everywhere if you are watchful.… Read more...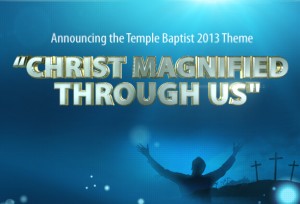 "According to my earnest expectation and my hope, that in nothing I shall be ashamed, but that with all boldness, as always, so now also Christ shall be magnified in my body, whether it be by life, or by death."  Philippians 1:20
For the believers in Jesus Christ our great passion in life is that Christ be seen as great, … Read more...
Easter is on Sunday, April 8th, this year, and we are preparing a very special program for that day!  The Temple Baptist Church Choir will combine with the King's Players, from Liberty University, to present a powerful Easter Pageant entitled, Days of Glory!
Days of Glory is a program that uses music and drama to tell the … Read more...
In the book of Esther, God's face is hidden.  God's name is not mentioned; no divine title or pronoun refers to Him.  There is no mention of prayer nor dependence upon God.
Esther is never quoted in the New Testament, nor is there even a casual reference to it.  However the Jews give it a peculiar emphasis.  Esther teaches the … Read more...
On Sunday mornings throughout the year of 2012, Pastor J.D. Surbaugh will be preaching a series on the theme, "A Mighty Fortress Is Our God."  The theme verse will be Psalm 46:1, "God is our refuge and strength, a very present help in trouble."  The sermons will be posted on the website as they become available.
This series will minister … Read more...
Squire Parsons will be in concert at Temple Baptist Church on Sunday evening, January 15th, at 6:00 p.m.  There is no charge.  However, a love offering will be taken.
Squire Parsons, a native of West Virginia was raised in a Christian home and was introduced to gospel music by his parents. His father, Squire Parsons Sr., was a choir director … Read more...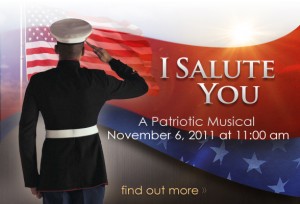 At Temple Baptist Church, we love our nation, we love our military, and we love our flag!  As a result, we would like to invite you to a patriotic music on the Sunday before Veteran's Day, November 6, 2011.  The program will be held during our regular 11:00 worship service.
This musical is one you will not want to miss.  … Read more...
The Blackwood Brothers will be in concert at Temple Baptist Church on Sunday evening, September 4th, at 6:00 p.m.  There is no charge for the concert.  However, a love offering will be taken.
 Click here to learn more about The Blackwood Brothers!… Read more...