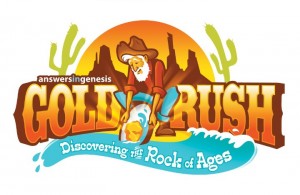 Temple Baptist Church will be hosting Vacation Bible School June 13-17, from 9:00 a.m. through 12:00 noon.  V.B.S. is available for children ages 4 through the sixth grade.
This year's theme is "Gold Rush: Discovering the Rock of Ages!"  So grab your bandana, dust off your boots, and get ready to mine for true gold as we head to the … Read more...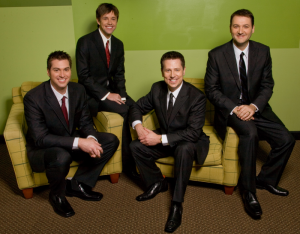 On June 5, 2011, Temple Baptist Church will be celebrating 40 years of ministry and miracles at our annual Homecoming!
This year, we are pleased to welcome Brian Free and Assurance as our musical guests!  They will be providing a concert during our 10:00 a.m. service, and the special music during our 11:00 a.m. service.
Brian Free is undeniably the … Read more...
Temple Baptist Church has experienced four decades of God's faithfulness to this fellowship.  During the next twelve months we will pause and remember God's blessings upon us.  Each month during the year we will feature a ministry that the Lord has used to bless His people and bring many to a saving knowledge of Jesus Christ.
The psalmist David repeatedly … Read more...
2011 Theme for Temple Baptist Church
"This know also, that in the last days perilous times shall come."
2 Timothy 3:1
"The last days" is a term used in the New Testament to speak of the last days of the church, immediately preceding the rapture of the church.  Paul warns that "perilous times shall come," which means grievous or desperate … Read more...
One of the most precious services we have all year at Temple Baptist Church is our Thanksgiving Communion service.  It is an excellent time to remember God's abundant blessings on us through the past year, as well as focusing on the price Christ paid for our redemption on Calvary.
During Communion, we look back to Christ's suffering on the cross, … Read more...
An evening of fun is planned for all the adults and friends of Temple Baptist Church as we celebrate the birth of Christ with our annual Christmas banquet.  The all-you-can-eat buffet includes a smorgasbord of wonderful food catered by Golden Corral.  No one ever goes away hungry!
The cost is $12.00.  Please sign up through your Sunday School class, or … Read more...
Starting Sunday, October 14, 2012, Temple Baptist Church will be offering "A Taste of Temple." This is a class that is designed to answer all the questions you may have about our church.
The class covers everything from the very practical (a tour of the facilities), to the very essential (our doctrinal beliefs). We offer the class to anyone who … Read more...
Each Fall, Temple Baptist Church enjoys celebrating the harvest season!
Through the years, we have participated in special days like Old Fashioned Sunday.  We all looked like we had just stepped off the set of Little House on the Prairie!  Other years, we have scheduled a special singing group to come in and minister to our congregation.
Over the … Read more...